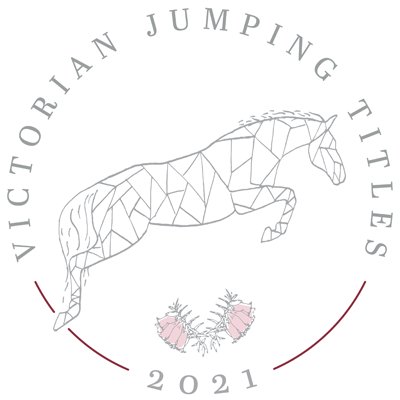 COVID SAFETY
STAYING SAFE
📷 Courtesy Little More Grace Photographics

Victorian Jumping Titles is closely adhering to the Victorian State Government and other relevant authorities' guidance as we adapt our event and customer experience to help protect the well-being of our community.
We know that COVID-19 is causing unprecedented change and uncertainty, and at VICTORIAN JUMPING TITLES the wellbeing of our spectators, competitors, officials and personnel will always be our priority.
Our COVIDSafe plan will be in place throughout the event as well as pre and post-event. We need the help of everyone that enters the venue to abide by our COVIDSafe guidelines so that our whole community is kept safe.
Make a Plan to Scan
All patrons are required to check-in using the QR code at the venue entry to assist with contact tracing. Simply scan the QR code with your smartphone devices, fill in your details and click submit!
If you do not have a smartphone or need assistance, please speak with one of our friendly VICTORIAN JUMPING TITLES Team members who will be able to check you in.
The Venue
Werribee Park National Equestrian Centre will operate as a COVIDSafe, physically distanced venue.
The venue will be thoroughly cleaned and sanitised before and throughout the event complying with DHHS and WorkSafe guidelines.
All onsite Staff and CovidSafe Officers are trained in maintaining health and hygiene protocols and have access to PPE.
Hand sanitiser will be available throughout the venue. Please ensure you wash your hands regularly and sanitise regularly.
Your Health
Please ensure you make a reasonable assessment of your health status before attending your event. If you have the following symptoms, however mild, you must not attend: fever, chills or sweats, cough, sore throat, shortness of breath, runny nose, and loss of sense of smell or taste in the last 14 days; or have returned from overseas in the last 14 days.
If you start to feel unwell while at the venue, you should advise a member of our team and then leave the venue immediately or enter the isolation room if you cannot leave safely.
First Aid will be onsite each day of the competition.
Physical Distancing
It is vital to stay at least 1.5 metres apart from others outside of your group when moving about the venue. Signage will assist you to maintain the required physical distance in high-traffic areas and where queues may form.
Spectators in the Indoor arena must sit 1.5m away from any other group.
We encourage Jumping and Outdoor Arena competition spectators to bring their own chair and sit 1.5m away from any other group.
Masks
VICTORIAN JUMPING TITLES follows the latest Victorian Government COVID-19 mask-wearing requirements. If you are unsure if a mask should be worn or have forgotten your mask please ask a COVIDSafe Officer or a member of staff for one.
Finally
Please observe all safety procedures and guidelines throughout your time at VICTORIAN JUMPING TITLES, including when exiting the venue.
It is a condition of entry that all persons entering the venue adhere to these requirements at all times during their event attendance.